REGISTER ONLINE FOR CLASSES
HERE!
Welcome to Air Temple Arts! We're an aerial dance and circus studio located near downtown New Haven.
Air Temple is the premiere circus facility in Connecticut, and the number one place to learn the popular aerial art forms of trapeze, aerial silks, and lyra (aerial hoop), as well as traditional circus arts such as contortion, tumbling, juggling, partner acrobatics, and hand balancing (handstands).
We feature a wide variety of weekly classes  for students of all levels with a focus on safety and smart progressions. We also offer specialty workshops from traveling professionals, private and semi-private lessons, open studio times for students to practice, performances and more.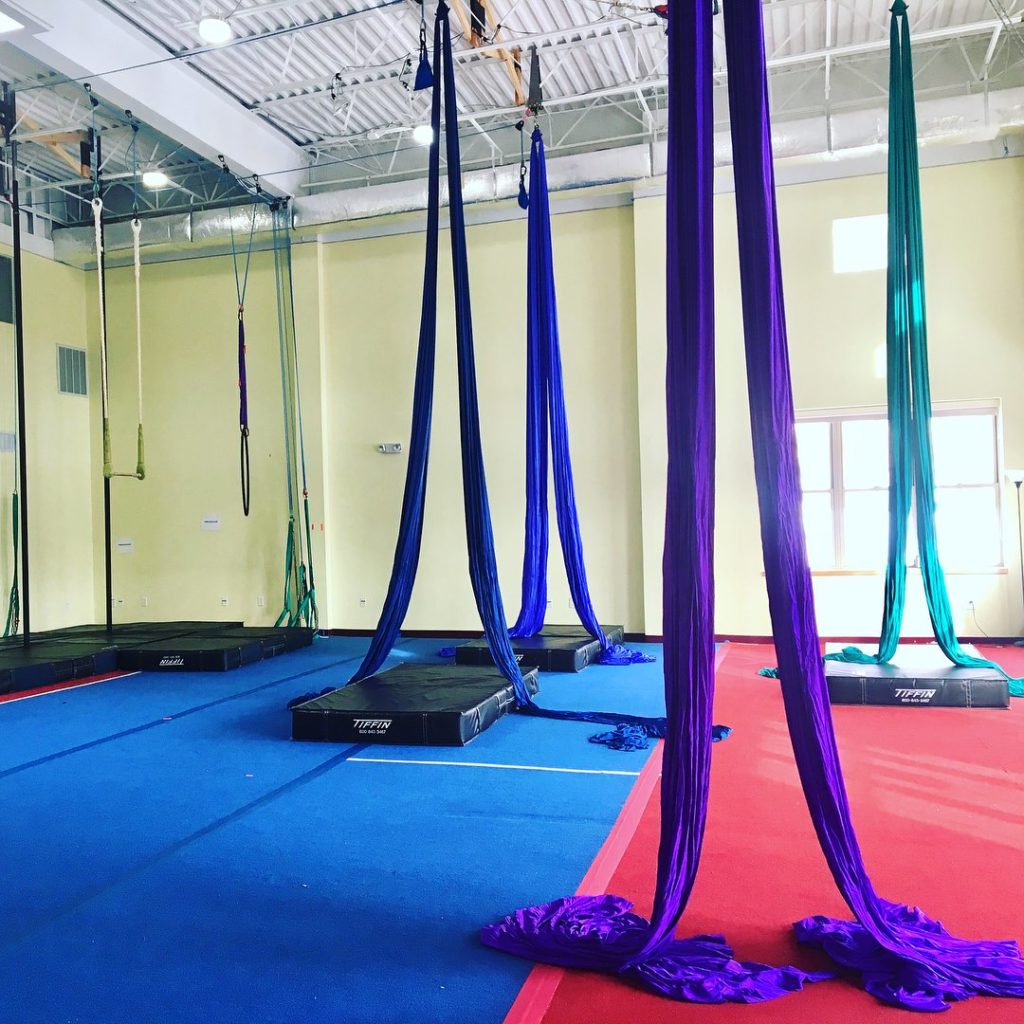 Our mission at Air Temple is to provide students of all ages, identities, and abilities with endless opportunities to explore the circus arts–whether for fitness, fun, or both–in a safe, encouraging atmosphere with the best instruction possible. We strive to help students foster strength and self-esteem, and unlock the ability to use their physicality to interact creatively with the world.
We are a featured business on national PBS's hit show, START-UP. Check out our episode below (start at the 13:00 mark!):

We value the safety and well-being of our students above all else. Air Temple Arts is fully insured in all disciplines that we offer. The entirety of the workable studio space is covered in carpet bonded foam and crash mats are employed in all aerial instruction. For tumbling, partner acrobatics and dynamic aerial skills we have safety lines and a spotting belt at the ready. Our instructors are highly trained and our classes are small with a student-teacher ratio of 1:6 or better.
Learn more about or safety practices and why you should choose Air Temple here.
Curious about how classes work at Air Temple? Read our Class FAQs.
Looking for professional circus performers to add effortless grace and skill to you next event? Check out our Performance page.
Want to register for classes? Head to our Registration page.
Want to learn more about Air Temple's coaches? Check out our Instructor Bios.